OUR HOW-TO GUIDE ON LOCKDOWN FAMILY FUN
While we all do the right thing by staying at home and keeping each other safe we also know that it can be challenging to think of new ways to keep ourselves and our little ones entertained during the nationwide lockdown.
Here are some tips to pass the time…
EXPLORE THE GREAT INDOORS

Without school, homework, and playdates, finding ways to keep the kids occupied can feel like a full-time job. Luckily for us the Scouts have put together a wonderful 'Explore the Great Indoors Programme' available here. With over 100 age appropriate activities to choose from you won't be hearing the dreaded words "I'm bored" anytime soon.
EAT, DANCE AND BE MERRY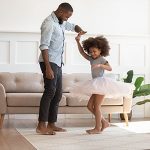 While big family gatherings and braais with friends are on hold for now, that doesn't mean mealtimes can't be fun. Pass the time by curating a playlist of your favourite feel-good tunes and WhatsApp your loved ones for their recommendations too. When dinner time rolls around, press play, and get moving while you cook. Video call your mom or your bestie and share the happiness!
KEEP MOVING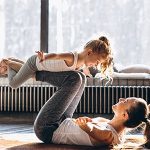 Stay active and healthy during lockdown. Fitness guru Joe Wicks has become the PE teacher of choice around the world during lockdown. His daily YouTube workouts are regularly live streamed by more than 6 million people. Although his workouts are designed as an alternative to school PR lessons, they are suitable for all ages. Find out more about Wicks and his 30-minute workouts here.
SHARE YOUR LOCKDOWN ACTIVITIES WITH US

Keep us smiling and inspire your fellow Mall of the North shoppers by sharing your best lockdown activities. Visit our Facebook page and drop your photo or video in the comments section with a short description together with the hashtag #LockdownChallenge. If your entry gets the most likes you could walk away with R5,000 in Mall of the North gift vouchers to use when we're free to move from our homes once again. Remember that all content must adhere to lockdown health and safety regulations and must take place in your own home.
REACH OUT FOR HELP IF YOU NEED IT

As we wait to welcome you back to Mall of the North, we know just how important it is to look after our mental well-being. If you need extra support the following are a few helpful contacts and resources to keep in mind:
COVID-19 24-hour hotline: 0800 029 999; COVID-19 WhatsApp Number: 0600 12 3456
The SA Depression and Anxiety Support Group: 011 234 4837
Childline: 0800 055 555
Life Line: 0861 322 322