Of course your mom (and granny) will insist that the greatest Mother's Day gift is her family, but we know that even the smallest of gestures can go a long way. We're looking at the silver lining of lockdown and a few of the best DIY ways to say 'I love you' to everyone's favourite lady. 
PERSONALISED  RECIPE  BOX

One idea for a fabulous child-friendly project is designing mom's very own personalised recipe box. The best part is you already have the materials on hand like shoe boxes, ribbons, coloured paper, paint and crayons to create a gorgeous one-of-a-kind gift. Simply add all of mom's best recipes (and a few of your own) and there you have it. 
FINGERPRINT  MUGS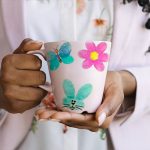 Melt mom and grandma's heart with a mug decorated with little one's fingerprints. This DIY project gets all the kids involved and only requires a plain white mug and a little paint. Make a story out of it by creating fingerprint pictures of flowers and butterflies. Mom will love it! 
A PAMPER  BASKET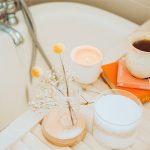 Moms everywhere have been working extra hard these days. What better way to say 'thank you for all you do' by safely shopping for a few of her favourite essential wellness products. A good hand lotion or a decadent chocolate are lovely additions guaranteed to make mom smile. 
HAND-CRAFTED  FLOWERS

Flowers are a much-loved Mother's Day classic for good reason. For an arrangement that will last well beyond May, turn egg cartons into makeshift blooms by cutting out the egg holders, painting them and gluing on a straw or a twig on one end. Papier-mâché flowers are another delightful option too. 
PAPER-COVERED JOURNAL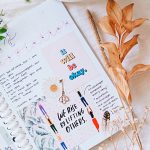 Wrap a plain notebook with cut-offs of wrapping paper, cardboard, brown paper bags and even a few family photos to create a treasured journal.
However you decide to show your mom some love, Mall of the North wishes all moms a very safe and happy Mother's Day! We can't wait to see you all again when the time is right.