So much has changed since the first case of COVID-19 was diagnosed in South Africa, back in March. As we try to navigate these uncertain and unprecedented times, it's worth remembering that each of us still has the power to make a difference, however small, in the lives of others. At Mall of the North, we believe that in these times of cancelled plans and social distancing, kindness and compassion are more important than ever before. 
In the spirit of coming together safely as a community, here are a few organisations you can support in the fight against the COVID-19 crisis: 
THE SOLIDARITY RESPONSE

Set up by the South African government, the fund aims to prevent the spread of the disease and to detect, care for and support those in need.
Find out more at https://solidarityfund.co.za/
GIFT OF THE GIVERS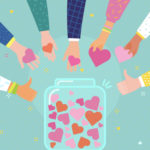 As one of the country's largest disaster response NGOs, Gift of the Givers have committed their support to doctors and nurses at the forefront of the Covid-19 pandemic.
To discover more and donate, visit https://giftofthegivers.org/ 
FOODFORWARD SA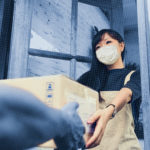 Lockdown, school closures, and job losses mean that more South Africans face food insecurity than ever before. FoodForward SA is committed to ensuring households in vulnerable communities receive proper food provisions.
Help them make a difference and visit: https://foodforwardsa.org/ 
How to help in other ways: 
VIRTUAL VOLUNTEERING

You can volunteer your skills virtually on the ForGood online social platform www.forgood.co.za/ 
 EAT FROM RESTURANTS VIA PICK-UP AND DELIVERY, TIP HEAVILY

Restaurants have been among the hardest hit by COVID-19 shutdowns. To assist during Level 3 lockdown provisions, Mall of the North's restaurants are now offering kerbside pick-up and collect services. 
SUPPORT LOCAL SMALL BUSINESSES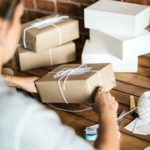 Even if you purchase a voucher for later use, helping your favourite small business means you're also helping families make ends meet during these tough times.  
DON'T FORGET OUR FURRY FRIENDS

Animal shelters across South Africa have also felt the effects of lockdown restrictions as fundraising events and sponsorships continue to dry up. If you've already been considering pet adoption, and are financially able to become a responsible pet owner, now is a perfect time! If taking on a new pet isn't feasible, then get in touch with your nearest SPCA or rescue organisation to find out how best you can help. 
Speaking of kind acts, Father's Day is coming up on 21 June and what better way to spoil your favourite guy than a little (or big) something from us? As always, we've got you covered for all your gifting needs all in a safe shopping environment, so remember your mask on your next visit! 
We know that no act of kindness is ever wasted, and we hope you do too! See you soon!