The family braai, birthdays, weddings, baby showers, graduations – all happy occasions put on ice thanks to COVID-19. With lockdown restrictions still in place, one glimmer of good news is that it is possible to celebrate safely and creatively while practising social distancing. Our 'new normal' is also inspiring many to be more thoughtful about gifting too. Even without having to cancel a birthday bash or special event, the current situation can feel overwhelming which is all the more reason arranging a small gift for someone you love is a wonderful way to show you care.
First up is the drive-thru celebration. There are some events that simply can't be postponed, think baby showers. And then there are some events that shouldn't have to be, like 21st birthdays or engagements. The drive by and drop off party is a way to celebrate with loved ones while still staying safe. There are so many fun and heart-warming examples of drive-thru parties online – even if you're not planning on hosting one, they're definitely worth a watch to brighten your day.
As we all do our part to keep ourselves and each other safe, here are a few gift ideas we love:
PERSONALISED CARE PACKAGE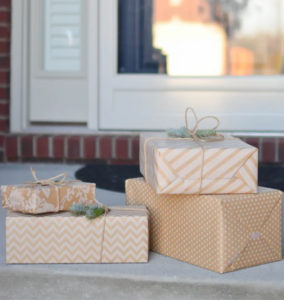 We all miss someone important to us. A thoughtful way to let that special someone know you're thinking of them is to put together a custom care package filled with a few of their favourite goodies. The care package could include some personal care items, a chocolate or two, and a handwritten note from you.
INDOOR PLANTS (AND A BOUQUET)

We're all spending a little (read, a lot) more time inside these days. Drop off a gorgeous plant (and a bouquet of flowers for good measure) to brighten your loved one's day. Some plants can also be planted outside or re-potted on a balcony when winter is finally over.
A HEALTHY SNACK BOX

A perfect pick me up for your gym bunny friend who misses their daily workout sessions.
A BOOK (OR TWO, OR MORE)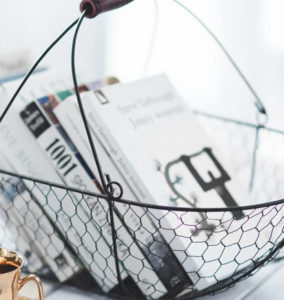 2020 has been a rollercoaster ride. What better way to escape for a little while than through the pages of a great book? Plus, a great way to celebrate Women's Month is by supporting local, proudly South African women authors.

PUZZLES AND ADULT COLOURING BOOKS

Colouring books are an incredible stress reliever while puzzles can help even the most boredom-prone pass the time.
A JOURNAL

We are living in extraordinary times. Understandably, many of us are finding it challenging to adjust and adapt. Writing down our thoughts, fears, and hopes for the future can be hugely cathartic. And we all have that one friend who can never have too many notebooks.
Mall of the North is (safely) here for all your celebration and gifting needs. This month we would also like to wish South Africa's wonderful women an incredibly happy Women's Month. Here's to you!