It's the month of love this February! While Valentine's Day might feel a little different this year we think looking for, and celebrating, silver livings is good for the heart and soul.
Recently, the Pantone Color Institute unveiled the colours they think will style the runways and decorate the hallways in the year to come. This year, Pantone took the unusual step of unveiling two colours: Ultimate Grey and Illuminating (Illuminating being a bright sunny yellow)
According to Pantone pairing these two contrasting colours was a carefully considered choice – Illuminating is hopeful, enthusiastic and Ultimate Grey is strong and dependable.
We love the idea of using to very different colours to create something new, unusual and beautiful. Pantone's 2021 Colours are a wonderful way to give a space in your home an updated trendy twist.
Here are just some of our favourite ways to fall in love with a little colour this February:
INTRODUCE NEW COLOURS TO YOUR BEDROOM WITH A FRESH DUVET SET

Is there anything quite as nice as falling asleep in soft, new linen? Give your room an instant (and relatively inexpensive) makeover with a happily colourful duvet set to lighten and brighten your mood for days to come.
TAKE SOME COLOUR OUTSIDE

We still have a whole month of summer to enjoy. Take your favourite colours outside for an all-year-long comfy balcony or patio. Create a neutral foundation with your furniture of choice and simply add a splash of personality with bright cushions and other accents like tablecloths.
SPOIL YOURSELF WITH SOFT FURNISHINGS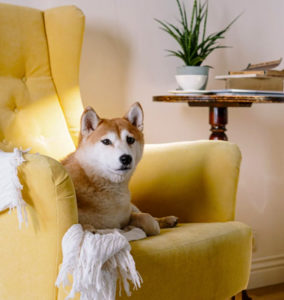 Of course, some colour trends do come and go. A clever way to incorporate a dash of colour without breaking the bank is with accessories you can easily swop out. Think scatter cushions, lampshades, throw blankets and even area rugs.
As always, Mall of the North is here to help you find your own fashionably forward, trendsetting décor looks. Because we're all about happiness and good cheer this month, we're giving you and your special someone the chance to snap a pic or two at our Valentine's Day-themed photo booth on 6 and 7 February, and again from 10 to 14 February. And to sweeten the deal, we're giving away four scrumptious handmade doughnuts when you spend R350 at any store right here at Mall of the North on 13 and 14 February. Prizes are limited so be sure to get there early.